Pest Control & Bed Bug Removal Vancouver

Avon Pest Control is one of the most respected and fast growing pest management and consulting company. We have been providing the best and advanced pest control technology for the past 8 years and will continue to do so. We provide various methods to solve and prevent any kind of pest problem not by spraying any old chemicals but by implementing sophisticated techniques.

Our main aim is to protect the public health, property and environment and to help you to get rid of all kinds of pests which can be a threat to you. Pests can turn ones sweet home into a nightmare and so we do professional service with eco-friendly methods to keep you away from pests. We follow IPM (Integrated Pest Management) techniques which use environmentally friendly ways to control pests and have a minimal impact on the surroundings. We use different pest control strategies which vary according to environmental and pest conditions and identify the root cause of pest infections. At Avon, we are committed to carry out pest control in a cost-effective and environmentally respectful way that fulfils the common budgetary constraints of our clients.
Pest control Video
We offer uncompromising quality customer service and provide these services in and around areas of Surrey, Vancouver, White Rock, Richmond, Tsawwassen, Delta, Langley, Abbotsford, Port Moody, Pitt Meadows, Langley, Aldergrove, Mission, Hope, Burnaby, New Westminster. We also cover areas across the Lower Mainland and Fraser Valley.
We are fully bonded, insured, certified and licensed by Ministry of Water Land and Air Protection. Garry. Mann, the owner, of Avon Pest Control, is a Registered Professional Biologist with a Ph.D in pest management and over ten year's experience in the pest control industry. All our work comes with a written guarantee and it extends to Residential, Commercial, Industrial and Institutional clients. We also do regularly scheduled inspections and monitoring programs to check and ensure the pests are no more. You can contact us to solve your pest problems 24/7.
Our Residental Pest service includes
:
Pest Exclusion Baiting & Monitoring
Spray Programs
Spider Web Removal
Commercial pest control program
:
We catch pest activity in the earlier stages when our treatment is most effective.
Our Industrial Pest service includes
:
In such a highly regulated industry as food processing, we know that using pesticides may not be an option.
AVON PEST CONTROL GET RID OF PEST . . . GUARANTEED
Customer Choice Pest Control
AVON PEST CONTROL PROUD MEMBER OF PRESTIGIOUS ORGANIZATIONS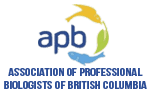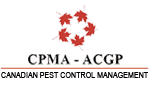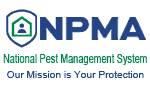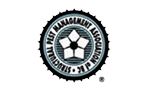 I own a restaurant and I was facing some insect issue which was a terrible headache for me. One of my friends suggested Avon Pest control can fix this problem and so I called them to help me out from this issue.
leone christina