Institutional Pest Control
Schools, Healthcare facilities & Museums etc. are very sensitive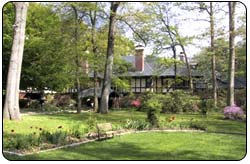 places to perform pest management. Our IPM Program has also been expanded to include: private schools, day care facilities, trade schools, colleges and universities. We make sure our process protects students, the faculty and staff from the health risks of pest activity.
Healthcare facilities are also very sensitive institutions. Patients weakened by illness or injury must not be exposed to the additional health hazards of pest activity or pesticide exposure. Hospital pest control and management is vital. Avon Pest Control's three-level approach to IPM service allows us to control pests with no pesticides at all in the most sensitive areas of these facilities. In less sensitive areas, targeted application of low-risk pesticide is used only in response to specific pest activity. Providing a healthier environment for patients and healthcare providers is something we take very seriously. Museums are extremely sensitive places for very different reasons. Priceless artifacts can be lost forever as a result of pest damage or exposure to certain pesticides. But at Avon Pest Control, we know the right treatment for these centres.
Just call us for an inspection at 604-805-0278 and we will satisfy your concerns for pest control management or extermination in schools, colleges, educational institutions, or hospitals; whether you are in downtown Vancouver, Surrey, Delta, White Rock, Langley, Burnaby, Maple Ridge, or all Metro Vancouver.