Call an Expert Exterminator in Maple Ridge and Pitt Meadows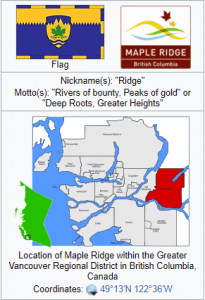 Maple Ridge is British Columbia's fifth-oldest municipality. Ever since scenes of "Rambo" were filmed here in the '70's, the City of Maple Ridge has become a popular location for feature films and television series, so TV crews are often found working in the city.
Maple Ridge area has a rapidly growing population, high family incomes, and the most affordable real estate in Metro Vancouver.  However, all the clearing of woods and development also increases pest in homes and businesses.  Avon Pest Control in Maple Ridge will help you get rid of these pest problems.
What are the biggest household pest problems in Maple Ridge?
If going by the most complaints by homeowners, the largest increase in indoor pests are rats, bed bugs, ants, and wasps. If these are not dealt with earlier, their multiplication only increases the infestations. There are many ways to keep out rats from your home, the main one being to close off all possible entry points to the building – whether on the ground or via tree branches near the house. The BC govt. has a good list on dealing with rats here. But what about the ones already in the house? Then it's time to call an expert exterminator in Maple Ridge or Pitt Meadows for safe rat removal solutions, because poisons could damage pets, and other nearby animals.
According to A COMPAS Research survey of Canadian Health Inspectors, reports of bed bug infestations have risen from 2011-2014 anywhere from 20 to 50 percent and have an average annual increase of eight per cent.
City of Pitt Meadows

This area is known as the "Gateway to the Fraser Valley." Currently home to 19,580 residents and a dynamic community, the population of Pitt Meadows is expected to grow to 20,000 by 2020.  With over 85% of the land in the British Columbia Agricultural Land Reserve, Pitt Meadows consists of some of the richest agricultural land in Canada, generating significant value from dairy production, cranberries, blueberries, nursery stock and greenhouse crops.  Though our pest control company doesn't work much with garden or farm pests, there are plenty of homes and businesses that need pest control in Pitt Meadows.
Pitt Meadows' magnificent landscape combines farms, forests, lakes and mountains. It draws hundreds of thousands of visitors each year and provides a scenic backdrop for many film and television productions. Pitt Meadows also boasts some of the best golf courses in the country and is full of trails, parks and mountain vistas.
Bed Bug Removal and Control in Pitt Meadows & Maple Ridge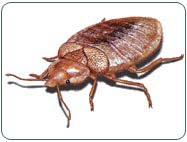 Bed bugs:
Being one of the greatest nuisances, bedbugs will spread a lot of diseases and this is because of the direct interaction with humans. These skin-biting creatures are 1/4″–3/8″ long; feeding off dead human skin they leave red marks on your body. Approximately laying 200 eggs in their life cycle at a rate of one to five a day most of the people don't even notice them, as they do this at night.  Downtown buildings often require our expert bed bug exterminator in Maple Ridge, BC – especially in the hotel and hospitality industry.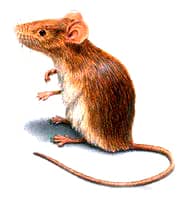 Rodents:
There has been an increase of a rodent and rat problem in Fraser Valley. Mice and rats are yet another irritation to people and if they have found a way to get into your home, they can cause great problems. They roam around the attic and can spread diseases through their urine and droppings, and they can gnaw away at your walls and other items.  Besides in homes, these rodents are common in commercial or industrial buildings such as warehouses and office buildings. They especially need to be keep in control at restaurants and cafes, hotels, and commercial kitchens of all kinds in order to keep in line with BC food-safe laws.  The main needs for rat removal in Maple Ridge and Pitt Meadows is for the Norway rat and the brown rat – the most common in Metro Vancouver.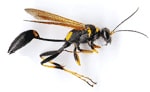 Wasps and Wasp Nests:
Offering great pain to the victim, wasps are of great use to the garden. However, when they get into the house or yard, and bug your pets, it can be of great annoyance.  wasps or hornet nests should only be removed by a professional, especially if you think pesticides are chemicals need to be involved. If you are renting, this should be the responsibility of the landlord to arrange for a pro.  Call for our Pitt Meadows and Maple Ridge wasp control services such as wasp nest removal, and extermination of wasps or hornets from the home or business.
Ants:
Commonly known as social insects the damage that they cause varies on the species. Though they cause little damage, they are mainly a nuisance – getting into your food, or other places. There are different types of ants in Vancouver area.
Carpenter ants:
Indigenous to many parts of the world carpenter ants are large in size. These wood destroying insects cause considerable damage to your home and when swarming they look similar to termite swarmers.
Pavement ants:
Even though they are not detrimental in that they are not likely to bother people or pets, nevertheless, they may contaminate food with their droppings.
Cornfield ants:
These ants have the potential to reduce moisture and they can be found in rotten wood in and around your home.  Fire ants are also a new growing problem in Lower Mainland.
If you need a Maple Ridge ant exterminator, just call us.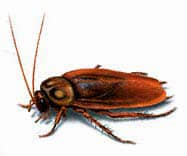 Cockroaches:
Don't be caught with these pests in your home or business. A significant health hazard is caused because of cockroaches. Carrying disease-causing germs, they are a also a big irritation to allergy sufferers. Keep your home safe from these hard-to-kill pests.  Businesses in the food service industry like restaurants or cafes can be shut down if a customer complains about a cockroach problem, so call for cockroach removal in Maple Ridge.
Maple Ridge Pest Control Services
This reputed bed bug control company that serves Maple Ridge is highly experienced in providing professional bed bug exterminator services and defensive prevention measures. In fact, Avon Pest Control is one of few pest control companies in Vancouver area that has a 100% success rate in bed bug removal – which could be the most complicated process. The best way to get rid of pests is to take up the services of a local professional exterminator near Maple Ridge.
How Avon Pest Control may be of service to you:
Avon Pest Control is a fully bonded and insured pest control management company certified and licensed by Ministry of Water Land and Air Protection. Ranging from one time call out to regular scheduled inspection our services include residential, commercial, industrial and institutional clients.  Some of the Services Offered includes the following:
Avon Pest Control Maple Meadows
18962 119 Ave
Pitt Meadows, BC V3Y 1X6
604-239-5084
If you're not sure how bad the problem or infestation is, or just need advice on what you need for safe and effective elimination of your pest problems-, give Garry a call for advice, an estimate of cost of extermination, or setup an appointment.  Whether you need commercial or household pest control in Maple Ridge or Pitt Meadows, setup a time for a pest inspection at 604-239-5084.