Expert Exterminators in Surrey BC
Does your home or business have pests you need to get rid of in a timely, professional way?  You found one of the best Surrey pest control companies.
Pest Control Surrey:
Avon Pest control is a Lower Mainland based, respected and fast growing pest management and consulting company. Executed in the most cost-effective and environmental means we will fulfill your expectations by controlling pest problems in Surrey without little budgetary constraints.
For an estimate or for any other information you need, please feel free to contact us at 604-239-1615.
Surrey is one of the fastest growing cities in BC, but with city expansion and shrinking of  natural environments, that comes a lot more potential for pest problems. A substantial nuisance is caused through them and as a result it is a must to take effective measures that will protect your home or business, as well as you, from all the possible diseases from pests.
Trustworthy Pest Removal and Management in Surrey:
As professional local Surrey pest controllers, when it comes to protecting you against pest problems we know that your time, and more importantly, your safety is important and as such we take great effort to ensure our dedicated team at Avon Pest Control makes every effort to satisfy our valued customer.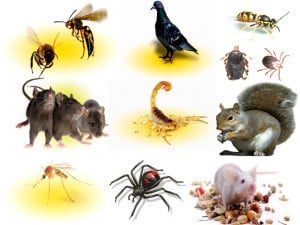 Professionally managed and equipped with all provisions – detecting, managing and destroying pests – is the only mission of Avon pest control services in Surrey. We make it achievable and affordable for you to defend your greatest investment – – 'your home or business'.
See Common Pests found in Surrey
What we do
Avon Pest Control offers harmless, environmentally friendly, quick, and effective pest control services to residential families in Surrey.  Let our technicians show you what a world of difference we can make in your home! We are equipped to deal with any pest problem in a residential, commercial, industrial and institutional setting, including
Bed Bugs Fumigation and control

Rodents, such as Rats and Mice

Cockroaches Extermination

Silver fish Removal

Fleas Spray

Ant Infestations requiring expert ant control

Squirrels

Mole removal
Surrey Property managers and hotel owners often need Avon's pest management experts to keep their buildings pest-free and ensure happy customers.  Malls, industrial buildings, and food-service companies often require rodent control and management for the growing rat problem in Surrey.  Real estate agents may need building inspection for pests before property sales.  Schools or institutions may deal with mice, ants, wasps, hornets, silverfish, and other pests or insects.
Avon Pest Control SURREY
37-6366 126 St.
Surrey, BC V3X 1T9
(604) 239-1615
Living close to Surrey? See also:
We will come right away to your home or business in North Surrey, South Surrey, Cloverdale, Fleetwood, Guildford, or Whalley downtown Surrey Centre.