Pest Control of Rats, Bed Bugs, Wasps, Ants in Richmond BC
Are you a Richmond homeowner or business and property manager that struggles to keep pests under control?  
Then why not put your mind at ease by calling a professional exterminator to talk about your issue and see what can be done.  Common pests in Richmond BC are mice, rats, bedbugs, wasp and hornet nests, and ants.
Especially during the Summer season homeowners might find fleas, spiders, Cornfield ants, wood bugs trying to move inside the home. On the other hand, during the Fall there might be rodents, ladybugs, or beetles looking for shelter in the interior of the home. This problem is even more common with people living in multi-family residences or dormitories for the reason that they might see ants or cockroaches very often.
There are loads of possibilities for the pests to enter into the home by coming into the foundation and move upstairs inside the walls. Nevertheless, there are several other pests that enter the home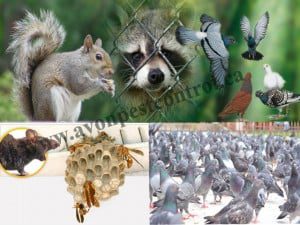 in different ways – for example Bedbugs can be transported in luggage, backpacks, sports bags, and laundry bags; it can easily be brought into a dormitory, apartment, or hotel. If these pests become established, they can move around to other units by traveling inside the walls.
In order to get rid of these pests it is a must to keep the interior and exterior space clean and tidy. Apart from keeping it clean it is necessary to maintain that cleanliness in order to be in the stage of removal. If in spite of keeping your space immaculately clean, you still experience a wasp nest, silverfish, cockroaches, ants, roof rats, and any other pest in your home – then it is advised that you contact an exterminator for specific advice on how to get rid of those pests.
Why Avon Pest Control company ?
We are concerned about what infects you and as an environmentally aware pest management company, we strive to defend your family and pets not only from the pests themselves, but also the detrimental pesticides usually used to care for them.
So just call Garry at (604) 805-0278 for an appointment today.  Our exterminators serving Richmond are based from our Vancouver pest control office.