Pest Control in Delta, BC
Delta, BC is a beautiful place to live, a sunny municipality bordered by the Fraser River to the north and Surrey and US to the south. The river flows through marshes and bird protection lands.  However homes and businesses may have a problem with pests. Defending your Delta home from pests like ants, wood bugs, wasps, and others is an important stride in protecting the value and structural health of your home or building. Apart from the above said pests there are several other pests that cause irritation.
Rodent Control in Delta:
Unlike other pests, rodents and raccoons can attack family pets since they are omnivorous.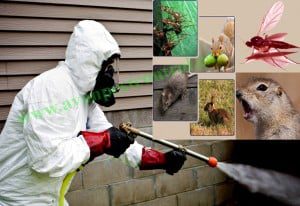 In case if you have rodents paying nightly visits, make sure that you remove all possible food sources, leftovers and keep your pets indoors at night. Usually making their residing space near food sources the burrows are often found in regions not frequented by humans, such as:
In the region of open compost bins (even if only grass clippings are in it).

In clefts in woodpiles.

Beneath garden sheds and building material storage piles.

In unmaintained portions of yards

In garbage and storage areas.
Call us for mouse or rat control in Delta BC, and we'll send out a rodent exterminator as soon as you need.
Bed bug Infestation: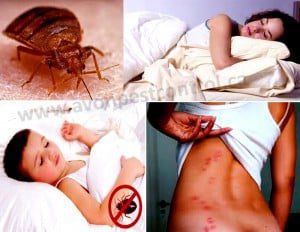 Due to the fact that bedbug infestation of human habitats has been on the uptake in developed countries, bed bug bites and its associated conditions have been on the rise as well.
If you're not sure the symptoms you have are due to bed bug bits, then it is advisable to have a testing done of the sleeping ares to ensure bed bugs are not present, or any other pest.
Avon Pest Control is one of the only bed bug exterminator companies serving Delta that has 100% success rate eliminating bed bugs.
Other possible effects of bed bugs include:
Scabies

Allergic reactions

Mosquito bites

Spider bites

Chicken pox

Bacterial skin infections
Bedbugs come into your home hidden through baggage, garments, used beds, couches and other items. Since they have flattened bodies, they will get into tiny spaces that is difficult to be searched. Bedbugs do not have nests like ants or bees; however they are inclined to live in groups in hiding places.  Call 604-239-1615 for Delta bed bug extermination services.
Some of their hiding places are typically in:
Mattresses

Box springs

Bed frames

Headboards
They hide themselves in these places because they have easy access to people to bite in the night. There are several methods that are followed in order to get rid of these pests nevertheless; they come back somehow, thereby causing irritation. In order to get the complete removal process, it is a must that you contact the best pest control company that will provide quality services.
Offering harmless, quick and effective pest control services in Delta, BC to families – Avon can show you what a world of difference as you sign up for the pest control services! Equipped to deal with any pest control problem in a residential, commercial, industrial and institutional setting our treatment for pests can act as a great pest killer that never returns.
Delta exterminators serve homes and businesses out of their Surrey office.
Avon Pest Control Delta / Surrey
37-6366 126 St.
Surrey, BC V3X 1T9
604-239-1615