Common Pests in Vancouver Autumns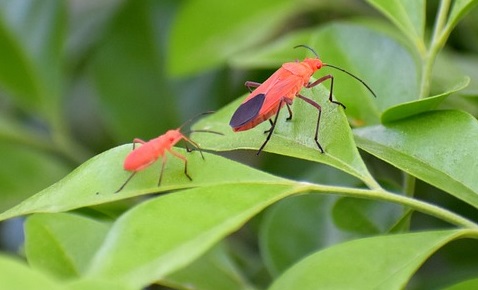 When fall is in full effect, it's easy to get wrapped up in the beauty of the changing colors and to spend your time getting cozy in the comfort of your home. However, it's also important to be aware of the less pleasant changes that come with the season.
It's the time of year that pests start to look for new hidey-holes and nests and, unfortunately, our homes can look just as cozy to them. Here, we're going to look at some of the common fall pests found in Vancouver during the fall and what to do about them.
Mice and Rats
Rodent populations tend to swell in the summer and when fall comes around, they start looking for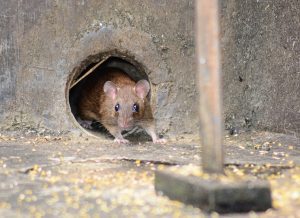 warmer places to have their nests. This can mean a lot of damage to your house as they aim for a perfect nesting place and chew up furniture and walls to create those nests.
Rodents love a free meal, and will be sure to eat your food, so it's important to keep it stored in airtight containers in the hall. They can also get their dander, droppings, and urine into home ventilation systems, so keeping them out by sealing off entrances and keeping your yard tidy is essential.  See tips on how to get rid of rodents in your home.
Boxelder Bugs
All too common in the Vancouver area, these black and red bugs are best known for leaving excrement stains wherever they go and for ruining gardens and indoor plants. While they spend a lot of their time outdoors in the summer, the fall is when they try to find a way into your home to find somewhere to hibernate.
Prevention is better than cure when it comes to Box Elder Bugs, but professional extermination can help if they do end up finding their way inside.
Asian Lady Beetles
Like Boxelder Bugs, these beetles start looking for a way into warmer environments from September onwards. Small cracks around doors and windows are the most common entry point for any invading bugs, and they always aim for damp, humid places.
Asian lady beetles tend to migrate in large numbers and have a distinct, disgusting odor that only gets worse if you squash them. Besides that, they also bite, which isn't enough to cause any real harm, but is irritating.
Ants
These critters are something that Vancouver residents have to deal with all year, but carpenter ants are amongst the most pesky and destructive of the lot. If you catch sight of wood shavings in the home or foraging trails around it, then there's a chance a colony of carpenter ants are chewing away at the wood structures in your home.
Small as they can be, carpenter ants can cause real harm with their bites, so you should get in touch with a pest control professional rather than trying to deal with them yourself.
Cluster Flies
This species of blow fly is known across the world for gathering together in clusters (hence the name) throughout fall and winter. Needless to say, flies are an unsightly annoyance, one that draws a natural reaction of disgust from many. These 10mm long dark grey flies are larger than the average and slower, too.
Primarily, they will simply fly into the home through doors or windows that have been left over, but can sometimes crawl through cracks around these openings. Cluster flies find protected areas like attics and crawl spaces to hibernate over winter before coming out when the warmer weather hits again.
Bed Bugs
Commonly found in roadside motels and hotel rooms, bed bugs can still be found in your home. Not only are they hard to see, but they can be highly resilient. Most DIY methods of killing bed bugs gets rid of the adults, but might not get rid of pupae or larvae.
Professional pest control fumigation methods will kill all bed bugs in all stages of life. If you see unexplained small red bites on  your skin, have a musty unpleasant smell in the home, or see spots that are red-black on your bed sheets, it's a good indication that you have bed bugs. 
Are these Fall pests intruding in your home?
If you have a pest problem, then Avon Pest Control could be the team that you need to take care of them. We specialize in bed bugs, ants, rats, and mice, but we're available to offer advice and services to take care of any and all pest problems.
If you have a new unwanted guest in your Vancouver home, don't hesitate to get in touch with Avon Pest Control today.  Call your exterminator for Burnaby, Coquitlam, Maple Ridge, Langley, Surrey, Delta, White Rock, and more.