5 Common Misconceptions About Wasps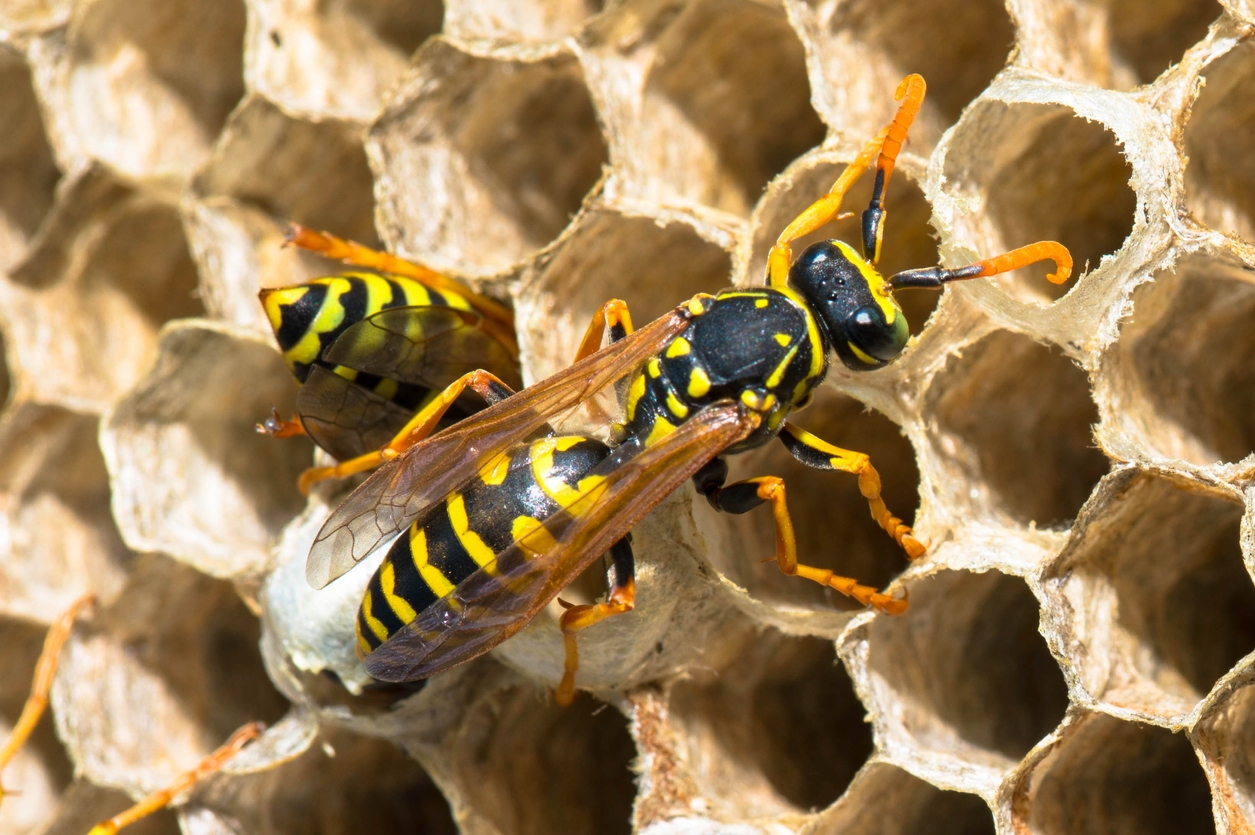 Paper wasps are prevalent throughout Canada, and there's a lot to know about these common pests. It's officially summer, which means the likelihood of these insects making an appearance at your cookout or bugging you while you enjoy the great outdoors has skyrocketed. In this article, we're going to debunk some common misconceptions about wasps to ensure your safety and comfort this summer. Remember, if you have a wasp nest on or near your home or business, contact your experienced wasp nest removal company right away. 
Misconception #1: If you're allergic to bees, you're allergic to wasps.
Contrary to what you might have heard, bee venom and wasp venom are very different. Instead, it's more typical that a person is allergic to either wasps or bees, but not both. Remember, symptoms such as pain, swelling and redness at the site of the sting are your body's natural way of healing, and it doesn't mean you're allergic. However, if you start feeling faint or have trouble breathing, it's better to be safe and seek medical attention.
Misconception #2: It's best to remove the nest at night.
Wasps are not nocturnal, which means they return to their hive at dusk. However, attempting to remove the nest at night can be incredibly dangerous. Rather than trying risky DIY methods of a nest removal, contact the pros.
Misconception #3: Wasps are more dangerous than bees.
This isn't necessarily true. While wasps are more aggressive in defending their hive and their queen, the risk of death due to a sting is comparable to a bee sting. However, wasps tend to build nests in inconspicuous locations, especially on homes, so it's common for someone to get stung by unknowingly wandering into wasp territory.
Misconception #4: Wasps can be deterred by using fake nests.
This is true to an extent, as wasps do not typically build nests in close proximity to another. However, wasps don't need a lot of space, so to protect the perimeter of your home, you'd likely need about 20 artificial nests.
If you have a small space to keep wasp-free, putting up a few artificial nests early in the season can prevent a live nest from being built. Keep in mind that similar species, such as yellow jackets, build nests in the ground so this method wouldn't work to prevent them.
Misconception #5: Wasps don't produce honey.
It's not just honey bees that produce honey. In fact, several species of wasps produce some honey, whereas only five percent of bees produce it.
Contact a knowledgeable pest removal company
Don't let wasps bug you, contact us for wasp control and wasp nest removal in Vancouver, Burnaby, Coquitlam, Pitt Meadows, and Maple Ridge. Avon Pest Control has a team of wasp exterminators who serve Surrey, Delta, White Rock, Langley, and all of Metro Vancouver. Call us today at 604-805-0278 and get rid of wasps in your property – residential or commercial!