What Attracts Wasps to Your Home or Business?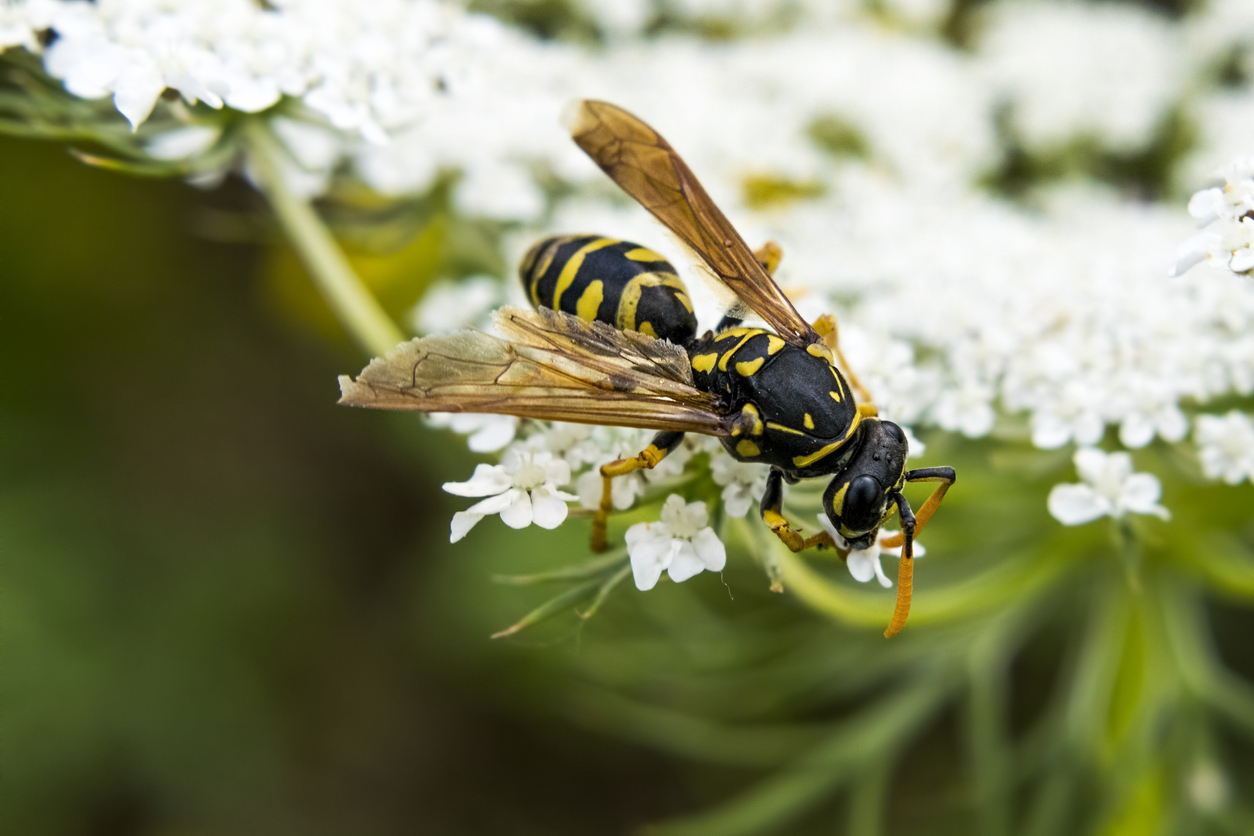 Anyone who's dealt with a wasp infestation knows what a pain it can be. While summer is the ideal time for wasp activity, that doesn't have to mean your outdoor activities and cookouts have to be disturbed by these pesky insects. In this blog, we're going to pinpoint a few surefire factors that attract wasps so you can prevent an infestation. But, if your home or business experiences an unwanted wasp problem, contact your local same-day wasp nest removal company immediately for a safe and hassle-free removal.
Shelter.
Pest Lockdown states that one of the major reasons why wasps are scouting your home is the possibility of finding safe refuge. Your insulated walls, crevices, and hidden cracks and cavities make your home a viable candidate for wasps to build a nest in.
Your home or business likely provides reprieve from the elements and allows the colony to safely procreate, nest, and hibernate.
Wasp Food.
You might be proud of your lush summer garden. But, a picturesque display of flowers and plants are sure to attract wasps. Gardens are natural homes for many insects, making it a prime hunting ground for wasps. The availability of insects is a welcome invitation for wasps.
Leftovers.
Grilling outdoors is ideal in summer, but leftover meat and protein can attract wasps. When you finish a meal, discard the leftovers in a covered trash bin or bring them inside. Otherwise, you're more likely to encounter hungry wasps.
Fruit trees.
Depending on the time of year, wasps prefer sweet foods rather than protein-rich ones. Fruit trees are a common food source for wasps, and they will be persistent in getting their fill. This also goes for sweet treats at an outdoor dinner. As soon as you're done eating, cover or pack the leftovers.
Contact a knowledgeable pest removal company
Don't let wasps bug you, contact us for wasp control and wasp nest removal in Vancouver, Burnaby, Coquitlam, Pitt Meadows, and Maple Ridge. Avon Pest Control has a team of wasp exterminators who serve Surrey, Delta, White Rock, Langley, and all of Metro Vancouver. Call us today at 604-805-0278 and get rid of wasps in your property – residential or commercial!