Tips for Avoiding Wasp Stings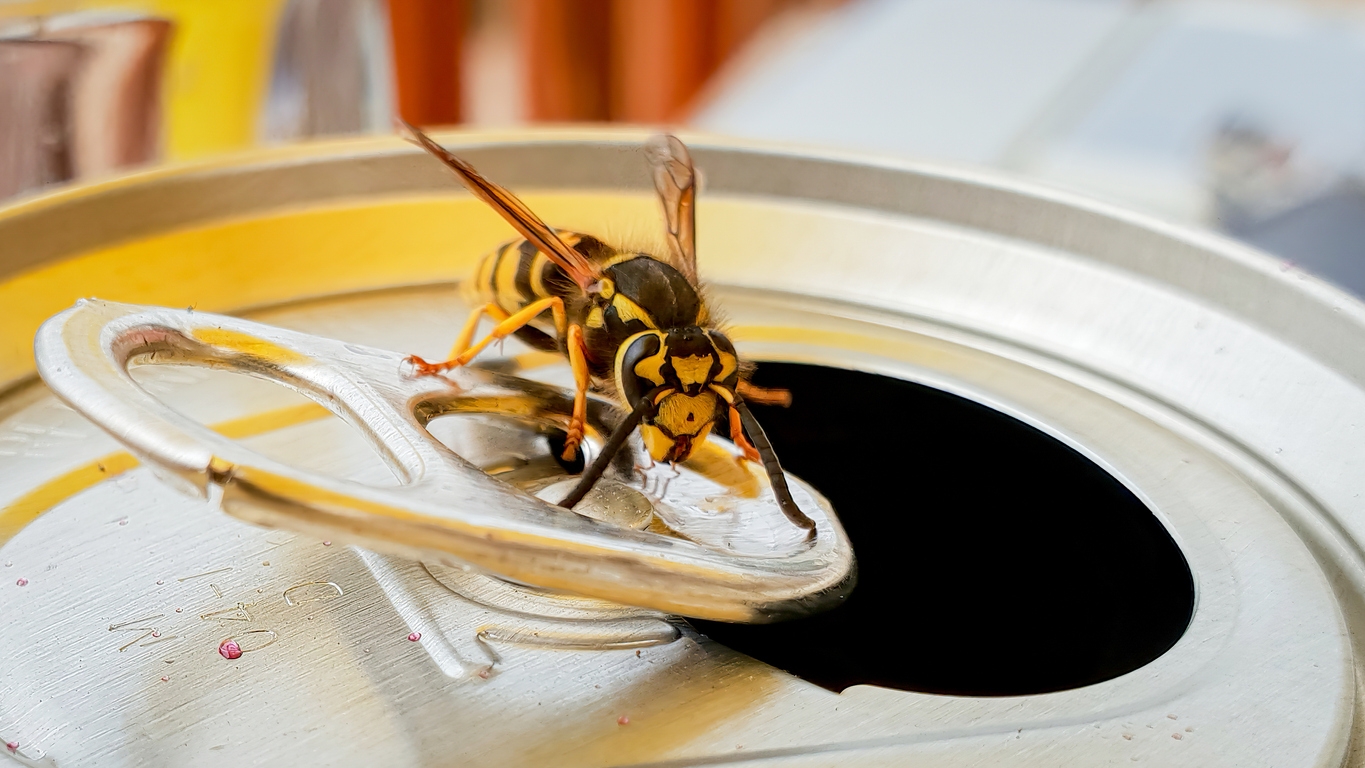 It's summertime, which typically means more time enjoyed outdoors, a slower pace of life, and soaking up the sun. However, summer is also the prime season for wasp activity. If you're enjoying your backyard or patio and encounter a wasp nest, don't panic. In this guide, we're going to give you helpful tips to avoid wasp stings. More importantly, contact your experienced wasp nest removal specialists as soon as possible to safely eradicate your wasp problem.
Stay calm.
The last thing you should do is panic and start screaming or making a fuss. If you start swatting at them, this will only make them more agitated and more likely to sting. Instead, slowly and calmly move away from the nest or the swarm of wasps.
Avoid pungent perfumes and scents.
When wasps no longer have their young to feed, they crave strong and fermented flavors to get their sugary fix. To prevent the wasps from being attracted to you, avoid using heavy perfumes, shampoos, soaps, and beauty products.
Cover unattended food and drinks.
Toward the end of summer, wasps are more likely to seek out your food and drinks at your barbecue or cookout. Open cans and bottles create an easy crawl space for wasps to enter. If you're not sitting down at the table, cover all food items to prevent a swarm from feasting on your leftovers. Put caps back on bottles and carry your can with you if possible.
Keep it tidy.
Kids are notoriously messy eaters. However, wiping kids' faces off after they're finished eating can prevent them from becoming a target for a hungry wasp. After you've finished your outdoor meal, tidy up, wipe down tables, and clean up sticky messes.
Avoid bright colors.
According to the School of Bees, wasps rely on their ability to detect colors to search for nectar, which is an important food source for them. They will come near you if you wear floral bright color clothing or floral print clothing.
Contact a knowledgeable pest removal company.
Don't let wasps bug you, contact us for wasp control and wasp nest removal in Vancouver, Burnaby, Coquitlam, Pitt Meadows, and Maple Ridge. Avon Pest Control has a team of wasp exterminators who serve Surrey, Delta, White Rock, Langley, and all of Metro Vancouver. Call us today at 604-805-0278 and get rid of wasps in your property – residential or commercial!