What NOT to do With a Wasp Infestation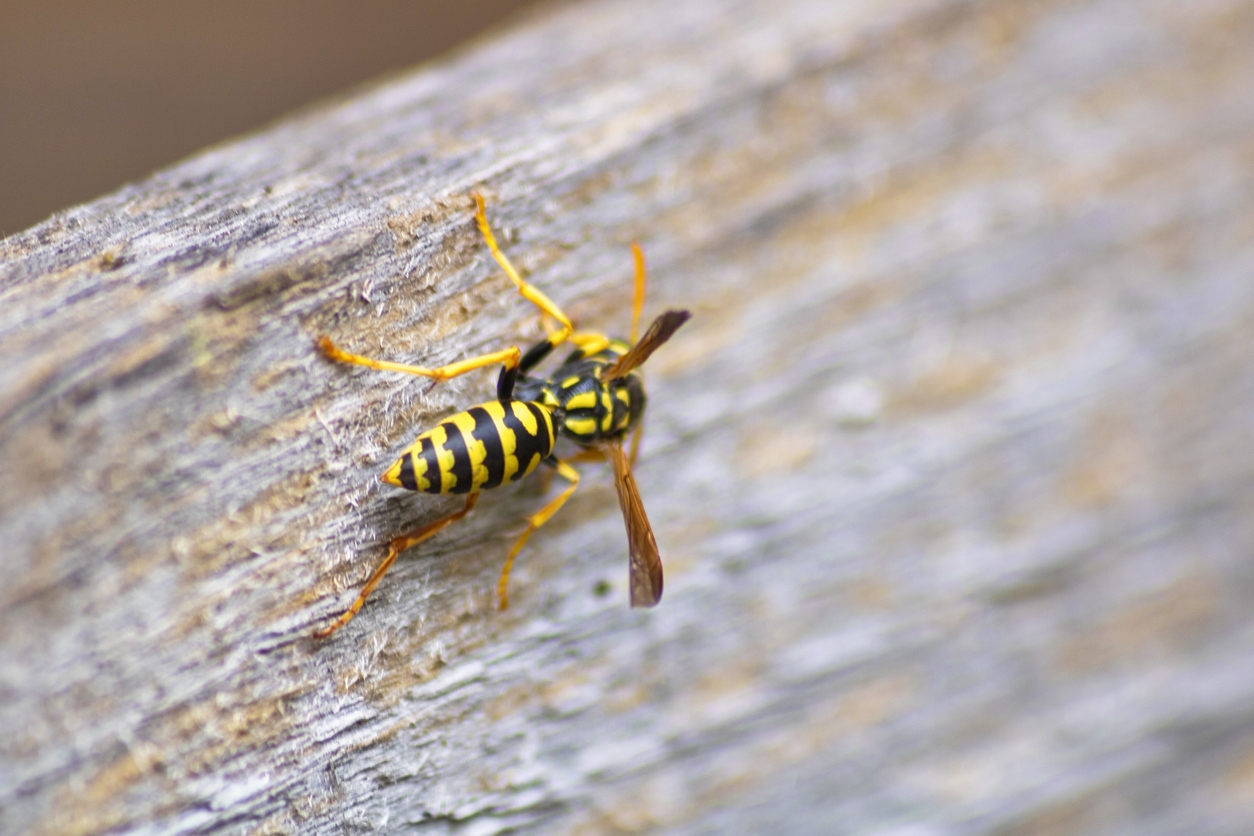 Despite what most people might think, wasps are not highly aggressive insects. As we've covered in previous articles, a wasp's sole intention for attacking or stinging someone is to protect their nest and their queen. Even still, many view wasps as pests and seek to get rid of them as quickly as possible, often with their own homemade remedies. However, this is a mistake. In this blog, we're going to cover what NOT to do when it comes to wasp nest removal. Instead, you should always rely on an experienced exterminator for your pest removal needs.
Never swat them away.
If you're attacked by wasps, fight the urge to swat at them. This only makes them more aggressive rather than wanting to leave you alone.
It's also rumored that if you go into a body of water, such as a lake or stream, that the wasp will leave. However, don't try this tactic either as they will still likely sting you after you've exited the water.
Never leave scraps out or an unkempt eating area.
Leaving sugary drinks such as soda cans exposed attracts wasps. While it might be burdensome to constantly clean up outside after kids and guests, this will help to deter hungry wasps from seeking out food in your backyard or campsite.
Never let your eating space be unclean or untidy. Doing so might mean a wasp infestation.
Trying to exterminate them yourself.
There are various DIY methods on the internet for getting rid of wasps, including burning, smashing or washing them away with a hose. However, NONE of these are advisable or safe.
Burning a wasp nest is a fire hazard to the structure it's built on, as they're made of wood and a papery material. Water and smashing are dangerous as it requires you to be in close proximity with a nest that's being threatened. This will only increase your risk of being attacked.
Remember, many people are allergic to wasps, and one sting could be critical. Contact the pros for a wasp removal job and save yourself the hassle and putting yourself in danger.
Contact a knowledgeable pest removal company.
Don't let wasps bug you, contact us for wasp control and wasp nest removal in Vancouver, Burnaby, Coquitlam, Pitt Meadows, and Maple Ridge. Avon Pest Control has a team of wasp exterminators who serve Surrey, Delta, White Rock, Langley, and all of Metro Vancouver. Call us today at 604-805-0278 and get rid of wasps in your property – residential or commercial!