When Should You Contact a Wasp Exterminator?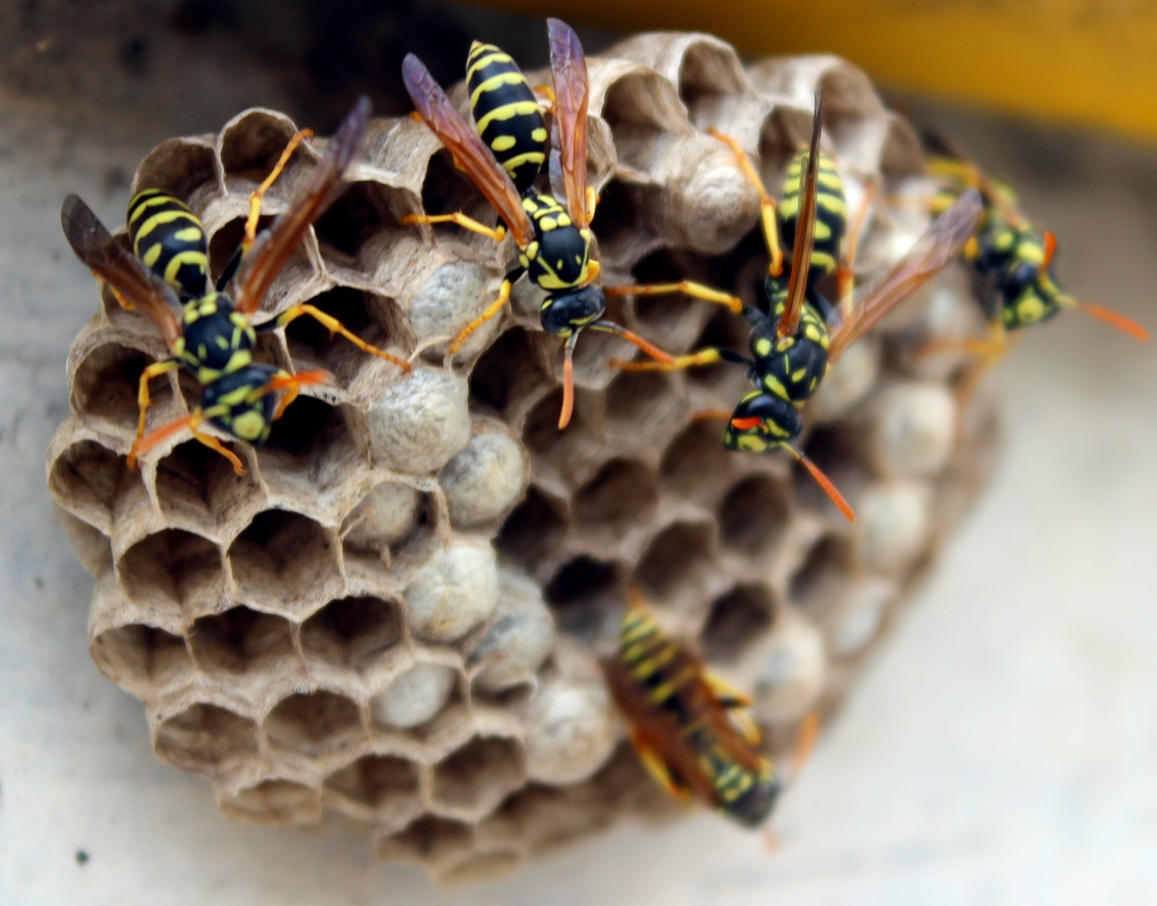 As we've covered in previous blogs, having wasps surrounding your home or business can be inconvenient. While these insects do provide some benefits to the local ecosystem, it's recommended that you contact the professionals to help you get rid of them. But, how do you know when to call? In this blog, we're going to cover the surefire signs of a wasp infestation, which should signal you to call your experienced wasp nest removal company.
Chewed Wood & Trees
Wasps make their nests by using bark from trees to chew into a malleable material. If you notice obvious holes in the trees nearby or on wood surrounding your home, that could indicate you have a wasp colony nearby who's diligently working on building a nest for their queen.
However, some wood damage can be the result of termites instead. Consulting with your professional exterminator can give you clarification on what types of pests you're dealing with and the appropriate extermination method.
Visible Flying Wasps
Wasps tend to swarm around their nest throughout the day. If you've seen them hovering around your home or garden, it's likely that their nest is closeby. Wasps resemble other insects such as yellow jackets and hornets, but you can tell them apart by the following telltale signs:
Wasps' legs dangle as they fly
Wasp bodies are more slender and segmented than hornets and yellow jackets
Wasps are less aggressive than hornets
If you see any of these insects flying around, contact your exterminator.
Visible Wasp Nest
While wasps are less aggressive overall than hornets, they will sting you if they feel their nest or their queen is threatened. It's important to remember that wasps don't lose their stingers, so multiple stings are plausible if you enter their nest territory. If you see a nest made of paper with a traditional honeycomb shape, you've got wasps.
It's never recommended to try to rid your home of the wasp nest yourself as it can be incredibly dangerous. Contact the pros for the wasp extermination job instead.
Contact a knowledgeable pest removal company
Don't let wasps bug you, contact us for wasp control and wasp nest removal in Vancouver, Burnaby, Coquitlam, Pitt Meadows, and Maple Ridge. Avon Pest Control has a team of wasp exterminators who serve Surrey, Delta, White Rock, Langley, and all of Metro Vancouver. Call us today at 604-805-0278 and get rid of wasps in your property – residential or commercial!