Why it's Unsafe to Attempt to Remove Wasp Nests by Yourself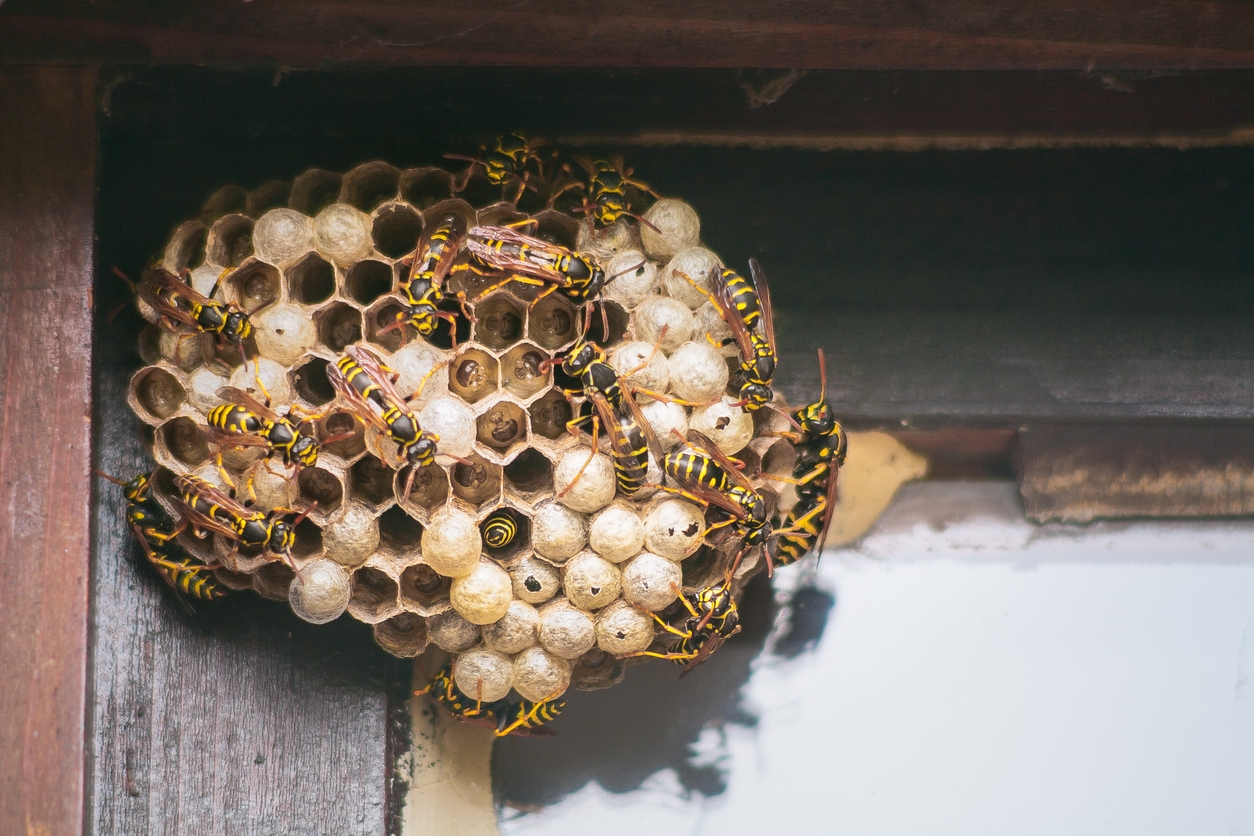 There's no shortage of self-proclaimed experts online suggesting DIY ways to remove wasp nests and other pesky insects without a professional. While this might seem tempting to save time and money, it's never recommended. Attempting to remove a wasp nest yourself can put you in harm's way for stings, allergic reactions, and other severe health concerns. In this blog, we're going to explain why you should always rely on your experienced wasp nest removal specialists for the job instead.
The potential threat of stings.
Wasps are not solitary insects. They are part of a nest with a central queen in which they protect vigorously. If for any reason a wasp feels threatened, it can send distress signals to others nearby to come to its defense. As we covered in our last blog, wasps do not die after one sting like bees do. Therefore, multiple wasps can sting you multiple times as you attempt to get rid of their nest ineffectively.
Adverse reactions.
According to Web MD, there are plenty of symptoms associated with wasp and bee stings, including:
Hives that appear as a red, itchy rash and spread to areas beyond the sting
Swelling of the face, throat, or any part of the mouth or tongue
Wheezing or trouble swallowing
Restlessness and anxiety
Rapid pulse
Dizziness or a sharp drop in blood pressure
Worse, if you're allergic, you run the risk of experiencing anaphylactic shock, which can be deadly. Depending on the severity and number of stings and your allergic reaction to them, you could end up in the hospital with permanent damage or even face death.
Call in the professionals.
All of these factors are primary reasons why attempting to remove a wasp nest yourself is dangerous. Even wearing protective gear such as gloves and long sleeves is not effective enough to exterminate the nest safely. We offer same day services to give you peace of mind and comfort at a moment's notice, so let us do the risky work for you.
Contact a knowledgeable pest removal company.
Don't let wasps bug you, contact us for wasp control and wasp nest removal in Vancouver, Burnaby, Coquitlam, Pitt Meadows, and Maple Ridge. Avon Pest Control has a team of wasp exterminators who serve Surrey, Delta, White Rock, Langley, and all of Metro Vancouver. Call us today at 604-805-0278 and get rid of wasps in your property – residential or commercial!