5 Tips for Protecting Your Home from Bed Bugs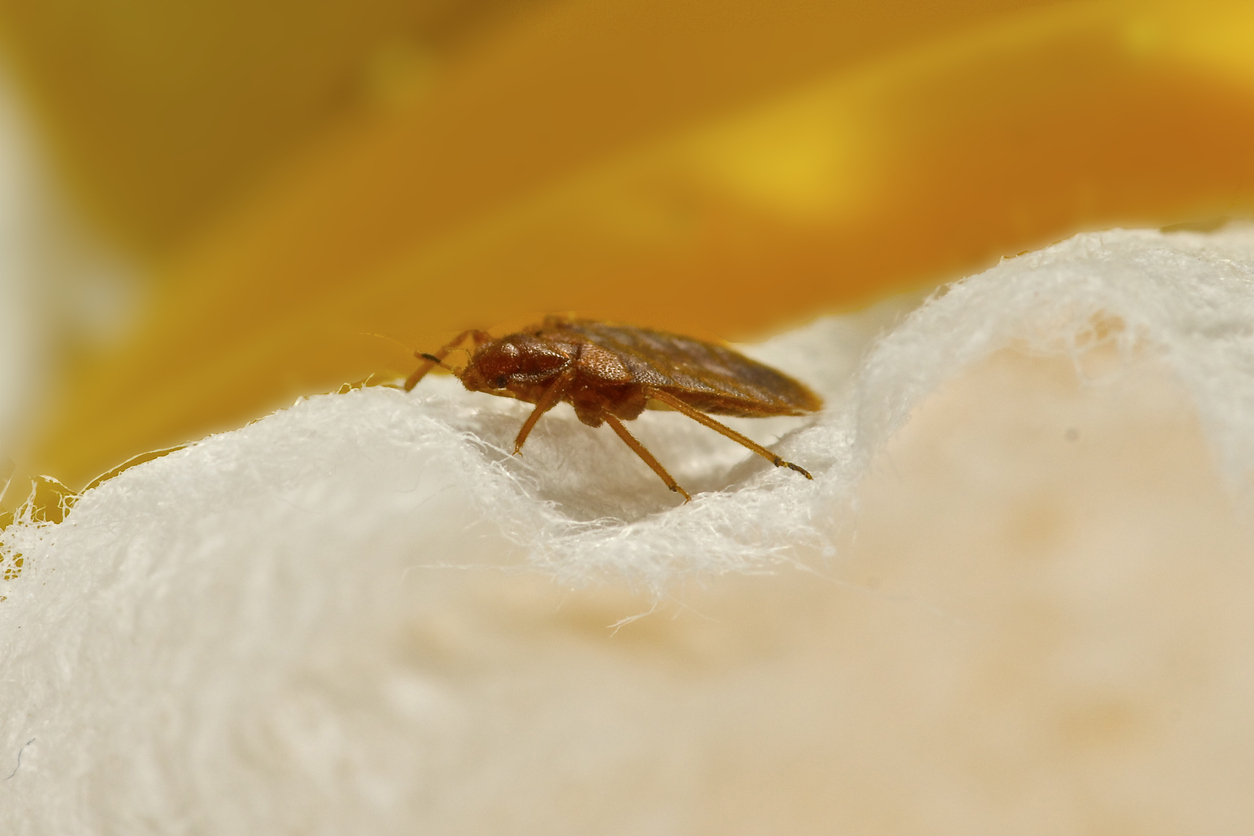 As we've discussed in previous blogs, bed bugs are expert hitch hikers. What's more, these critters are rather resilient when it comes to gaps in feeding and can easily end up in your home by way of contaminated luggage, clothing, bedding, furniture, and more. In this article, we're going to share some helpful tips for protecting your home or apartment from a bed bug infestation. However, if you do experience one, don't fret. Contact your local trusted bed bugs exterminator right away for guaranteed professional assistance.
Here are 5 helpful tips to bear in mind to protect your home or apartment from bed bugs.
1. Be cautious about what you bring into your home: Second-hand items are a great way to save a few bucks on decor and furniture. However, this is one of the most common sources of bed bugs. Before you bring a new piece into your home, inspect it for potential critters.
2. Use protective coverings in storage: If you're putting your belongings into storage, it's wise to use a protective plastic covering for mattresses and other items that easily hide bed bugs. According to the U.S. Environmental Protection Agency, be sure to purchase a high quality encasement that will resist tearing and check the encasement regularly for holes or a cover that has been pre-treated with pesticide to control bed bugs.
3. Keep it tidy: As we've explained before, bed bugs are not solely found in unkempt properties. However, reducing clutter and vacuuming regularly can prevent a bed bug problem from escalating.
4. Create separation in a multi-family dwelling: It's common for bed bug infestations to transfer between apartments closeby. To prevent a potential infestation from a neighbour, install door sweeps and fill in cracks in baseboards, light sockets, and any other nook and cranny that would allow bed bugs into your unit.
5. Be vigilant: Shared apartments and laundry facilities are prime targets for bed bug transfers. Be sure to use clean plastic containers to transport laundry to and from your laundry areas. It's best to take hot clothing directly out of the dryer and wait until you're home to fold it, as high temperatures kill bed bugs.
Bed bugs are a hassle and a tricky problem to manage. If you experience bed bugs in your home, don't hesitate to contact a professional to completely eradicate them and give you peace of mind.
For Guaranteed bed bug Extermination in Vancouver, Surrey, and all Lower Mainland, contact us today at (604) 805-0278, or fill out our online form. We have a 6-month guarantee and 100% success rate. We've been a BBB Lower mainland accredited company for over 16 years.