How to Spot Bed Bugs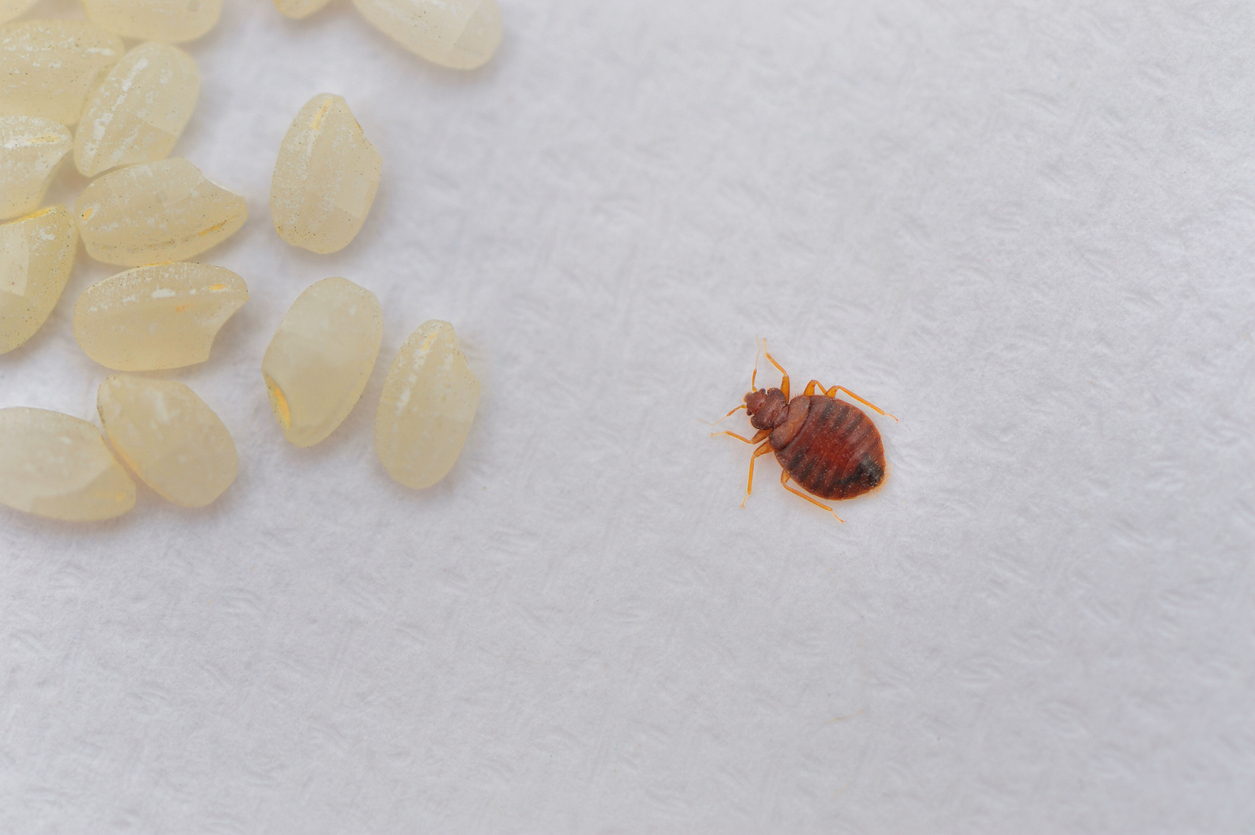 Are you concerned about encountering bed bugs? Have you recently traveled and are now worried about the potential consequences of bringing unwanted critters home with you? If so, now is the time to inspect your home for signs of bed bugs. These pesky bugs are notoriously hardy and difficult to get rid of. If you notice any of the following tell-tale signs of an infestation, call the bed bug exterminator pros immediately.
Does a bite mean you have bed bugs?
This is a common misconception. While it is a fact that bed bugs leave bite marks on their host's skin, these symptoms alone do not equate to bed bugs. Small red bumps could indicate a mosquito bite, spider bite, a rash, etc. Instead, look for more detailed signs.
Better indicators of bed bugs.
A more comprehensive strategy for determining whether you have bed bugs or not is evaluating various factors. According to the Environmental Protection Agency, look for the following physical indicators:
Rusty or reddish stains on bed sheets or mattresses caused by bed bugs being crushed.
Dark spots (about this size: •), which are bed bug excrement and may bleed on the fabric like a marker would.
Eggs and eggshells, which are tiny (about 1mm) and pale yellow skins that nymphs shed as they grow larger.
Live bed bugs.
When should you look for these bugs?
Naturally, if you see any of the above-mentioned signs, go to work looking for bed bugs. Check under mattresses, in the seams of couches and upholstered furniture, in joints of drawers, and in your bedding.
It's also wise to keep an eye out after you've gone on vacation or stayed in a hotel/motel/air bnb, or you've brought home some secondhand furniture.
Bed bugs are gifted hiders, so be sure to take a close look when you're cleaning, changing your sheets, washing your bedding, changing electrical outlets, or removing curtains.
Contact an exterminator.
You might be wondering if it's worth it to call the professionals in for a seemingly small pest control job. However, it's important to remember that eradicating a small infestation is much more efficient and cost-effective than attempting to get rid of one that's spiraled out of control.
For Guaranteed bed bug Extermination in Vancouver, Surrey, and all Lower Mainland, contact us today at (604) 805-0278, or fill out our online form. We have a 6-month guarantee and 100% success rate. We've been a BBB Lower mainland accredited company for over 16 years.